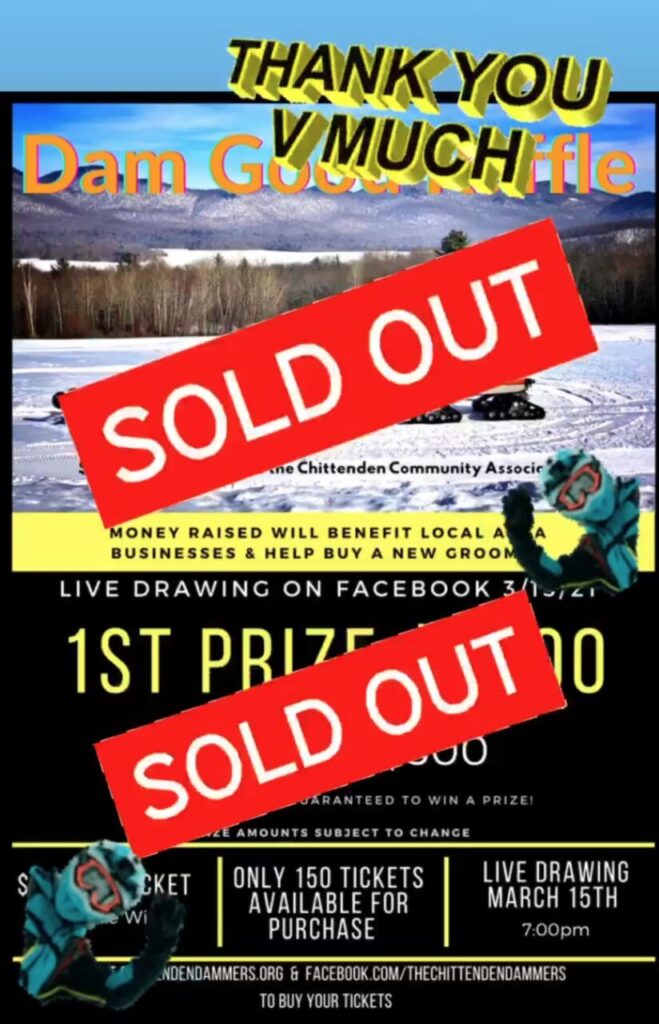 To be safe, this year's Dam Good Time is virtual in the form of a live drawing on Facebook on March 15th. It's a way to help the club buy a new groomer and we will donate $500 to the Chittenden Community Association.
For nearly 40 years, the Chittenden Community Association has provided food and goodies at holiday time for some Chittenden households that could use a little help … as well as assistance at times of special hardship. That list this season is longer.

The Chittenden Community Association is a not-for-profit organization that performs various services to benefit the community. It's principal efforts are:
•Contributions when fire, medical or other emergencies create special needs;
•The holiday effort:
•Planting and tending to flowers and Christmas greens in public places around town;
•And support of various local activities.

Our funding relies entirely on the generosity of our friends and neighbors.

Chittenden Community Association
PO Box 36
Chittenden, VT 05737
December 2020
Tickets are $100 and can be purchased online or from a club member. Click the poster above or the button below. We've used PayPal but you don't need a PayPal account. Any credit card will do.
Be sure to fill out your name and address for shipping in case you win!
Updates and winners can be found on our News Blog.
Update March 11, 2021